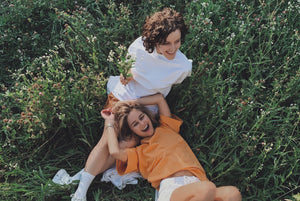 join the mushroom movement
become a doseology brand affiliate
become a health advocate and get paid for it!
As a Doseology Brand Affiliate, you will promote the Power of Fungi with adaptogenic blends for focus, mood, energy, immune support & sleep. Let's work together to promote health and wellness to our communities. You'll enjoy 20% cash commission on every qualifying purchase and have access to premium and educational content. And your friends & fam will get 20% off their purchases too!
how it works
apply
Fill out our Brand Affiliate application so we can get to know you better.
share
Share your exclusive referral code with your friend & family for a 20% discount.
rewards
Earn 20% commission on every sale you make!
ready to become a brand affiliate?
meet our brand affiliates
- You have a passion for natural wellness products
- You're an advocate for creating positive change
- You have an audience that is interested in a health and wellness
You will get 20% cash commission on every qualifying purchase when a customer makes a purchase through your exclusive referral link.
We've made our Brand Affiliate payments as simple as possible via PayPal, a free service that's super quick and easy to sign up for. You are required to have Paypal to join the Brand Affiliate Program. Visit paypal.com to create your account! We also offer product rewards through store credit.